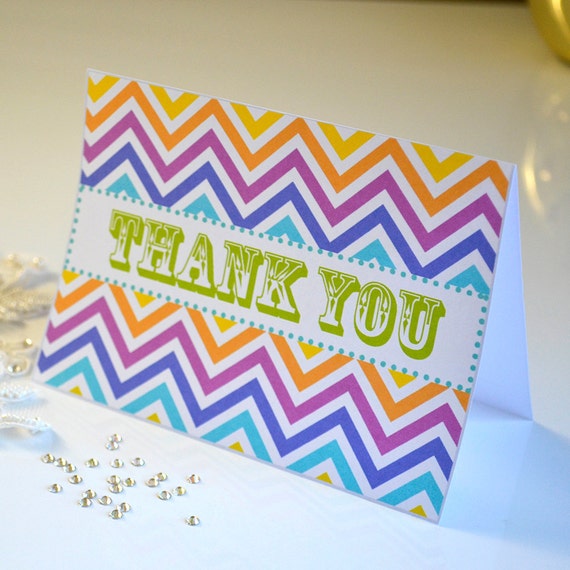 Rainbow chevrons. Can it get any better?
I've been indulging in a fun project creating some super colorful printable 'Thank You' cards. I love the idea of having a never ending supply of thank you notes to give to friends, family and colleagues, in hope that it will make anyone's day brighter and happier.
A little gratitude can go a very long way!